RESOURCES - For writers of all genre, and the readers who love them.  Find what you want to know.
2022 MAY Calls for Submission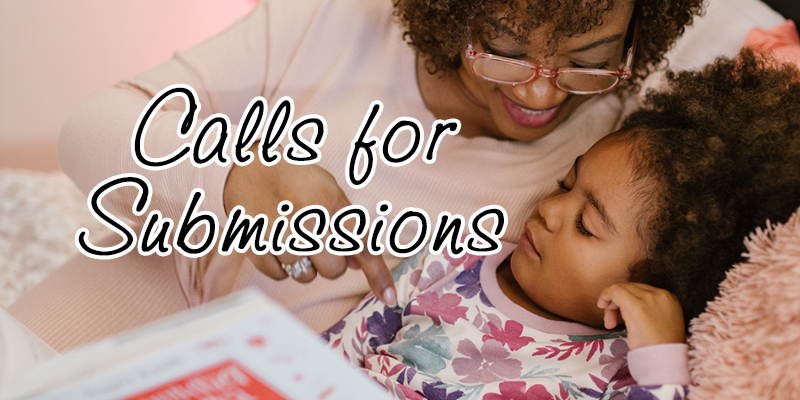 Below are the CALLS FOR SUBMISSIONS FOR MAY 2022.  The listings are Multiple Genre.  If you find a call for submissions you would like added to the list, please EMAIL ME.
★

  I

n

dicates Resource New Listing
⭐ Added after mailout.
---
ARCHER PUBLISHING
DARK MIRRORS: AN ANTHOLOGY OF HORROR  – DEADLINE: JUNE 1, 2022
ARCHER PUBLISHING is seeking short stories and novellas for its horror anthology, Dark Mirror (2022). We want stories to be well-written, fast paced, topical, progressive, thematic, and very entertaining. Can include straight-up horror, dark thrillers, noir or neo-noir, or speculative fiction. Can include werewolves, vampires, monsters, creepy castles, dark passageways, devil possession, serial killers, etc., so long as the story is dark and scary. Imagine the tale on the big screen. Imagine the story is going to be read for Halloween. Push boundaries of imagination. Horrify, gall, astonish, provoke.
https://www.archerpublish.com/call-for-submissions
---
THE AUTHORS GUILD
Each month we curate a list of contests, fellowships, and other writing opportunities with approaching deadlines. Opportunities will be posted in the month prior to their deadlines, so that you have ample time to submit your work or applications.
https://www.authorsguild.org/contests-grants/calls-for-submissions-may-2022/
---
COMMUNITY OF LITERARY MAGAZINES AND PRESSES (CLMP)
A long lis of calls for submission for all genres.  Working taking a look at.  Has a quick genre sorter .  Scroll down for current and future dates.
https://www.clmp.org/programs-opportunities/calls-for-submissions/
---
DUOSUMA SUBMISSION MANAGER
A large list by month of variouys resources requesting submissions.
https://duotrope.com/duosuma/submit/calendar/
---
LITERARY LIFE IN NORTHERN NEW ENGLAND
Do you have a finished piece that's looking for a home? Or are you interested in attending a conference, submitting for a literary prize, or applying for a residency or scholarship?
Below you'll find current calls for submission and deadlines (organized by deadline) hosted by people and organizations in New Hampshire and Vermont—with occasional worthy appearances from Western Massachusetts and Maine. Check the bottom of the page for ongoing submission opportunities, or opportunities for which no deadline has been given.
https://literarynorth.org/calls-for-submission
---
LA SCREEN PLAY AWARDS.COM
SUBMISSIONS:  This is the only screenplay competition founded by a team of working Hollywood professionals with more than 1,000 produced credits and a century of collective industry experience.  Our roster of Senior Judges includes multiple Oscar, Emmy, Grammy, and WGA Award Winners.
Feature Screenplay  https://lascreenplayawards.com/feature-screenplay/
TV Script  https://lascreenplayawards.com/tv-script/
Short Screenplay  https://lascreenplayawards.com/short-screenplay/
https://lascreenplayawards.com/
---
NEW PAGES
View the latest calls for submissions for writing, art, book-length and chapbook-length manuscripts, photography, and more from magazines, publishers, writing conferences and events, writing programs, etc.  Informatino added regularly.
https://www.newpages.com/classifieds/calls-for-submissions
---
POETS & WRITERS
Poets & Writers Magazine is unable to check all claims made by advertisers. Readers should be aware of publishers who charge, rather than pay, an author for publication; publishers who do not pay for publication, even in copies; publishers who require a purchase before publication; and contests that charge high reading fees. The magazine recommends that you see the publication and submission guidelines before submitting a manuscript.
https://www.pw.org/classifieds
---
PUBLISHED TO DEATH
113 Calls for Submission: Scifi, Fantasy, YA, Memoir, Literary Fiction, Nonfiction and more
"This June there are more than four dozen calls for submissions. All of these are paying markets, and none charge submission fees. As always, every genre, style, and form is wanted, from short stories to poetry to essays.
Happy submitting."  https://publishedtodeath.blogspot.com/
---
PUBLISHING… AND OTHER FORMS OF INSANITY
This January there are more than three dozen writing contests calling for every genre and form, from poetry, to creative nonfiction, to completed novels. Prizes range from $100,000 to publication. None charge entry fees.
Looking for Authors: https://publishedtodeath.blogspot.com/p/publishers-looking-for-authors.html
Calls for Submissions: https://publishedtodeath.blogspot.com/p/calls-for-submissions.html
---
STONE SOUP
How to Submit Creative Writing and Art to Stone Soup.  Stone Soup welcomes submissions from around the world by writers and artists ages 13 and younger. All submissions must come to us via Submittable. We do not accept submissions by email or by post.https://stonesoup.com/how-to-submit-writing-and-art-to-stone-soup/
---
THE SUN MAGAZINE
The Sun is a reader-supported ad-free magazine. We've been described in many ways: celebratory, fierce, unflinching, thoughtful, truthful, dark, darkly funny, tender. Contributors tell us that after their work reaches more than 70,000 engaged Sun readers, they often hear from old friends and new admirers.
https://www.thesunmagazine.org/submit
---
TRISH HOPKINSON – A SELFISH POET
To celebrate Dolly Parton's 76th birthday, Madville Press is publishing a Dolly Parton print anthology of poetry. "Dazzle us with your Dolly expertise. Pay tribute to her music, movies, TV appearances, philanthropy, Dollywood, Dollyisms, interviews, fashion influence, religious connection, family history. We want to see how you envision
https://trishhopkinson.com/category/call-for-submissions/
---
TUPELO PRESS
It is important that you read the complete guidelines for each contest or reading period before submitting your work. Writers submitting work for consideration may be published authors or writers without previous book publications. Submissions are accepted from anyone writing in the English language, whether living in the United States or abroad.
https://www.tupelopress.org/contests/
---
THE WRITER
As you already know, The Writer encourages all of our readers to practice their craft and put their stories in front of the eyes of as many people as possible. Writing contests have always been a vital part of the writing world, giving writers the chance to have their work reviewed by editors and possibly published. Literary journals, universities and even The Writer regularly host writing competitions, helping authors gain exposure and hone their craft.  Choose your inspiration, submit before the deadline, and, as always, keep writing.
https://www.writermag.com/contests/
---
WRITER'S RELIEF
Looking for the best opportunities for writers? Our Featured Listings offer the top writing contests, updated calls for submissions, plus great conferences and residencies. We've searched the Internet to bring you noteworthy calls for submissions and writing contest info, plus checked in on the hottest conferences and residencies. Writer's Relief has done all the research so you don't have to!
https://writersrelief.com/featured-listings-contests-journals-calls-for-submissions/