RESOURCES - For writers of all genre, and the readers who love them.  Find what you want to know.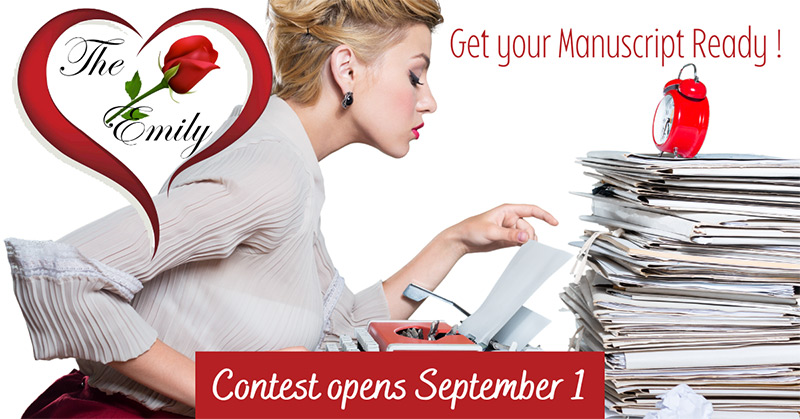 THE EMILY 2022
By:  Kelly Larivee, The Emily Contest Chair
Are you a romance writer, unpublished in romance, or at least unpublished (traditionally or self-published) for the past three years? If so, The Emily Contest might be for you. Celebrating 31 years of excellence this year, The Emily is The League of Romance Writers premier writing contest for unpublished romance writers.
Named one of the Best Writing Contest of 2022 and recommended by Reedsy, The 2023 Emily Contest opens to entries on September 1, 2022 and closes on October 2, 2022. Entries are comprised of the first 5,600 words of a manuscript, including the prologue, if applicable. No synopsis is required, though it's advisable to have one prepared in the event your entry receives a full or partial request from an agent or editor.
The Emily offers six romance categories to enter (Contemporary Long, Contemporary Short, Future, Fantasy, & Paranormal, Historical, Romantic Suspense, and Young Adult), provides the opportunity for unbiased feedback from published authors and other experienced judges, and the chance for finalists to have their work read by literary agents and editors. The Emily Contest enjoys a high request rate from agents and editors, one of the hallmarks of our contest, offering that important next step for seasoned writers, and a springboard to success for the up and coming.
The Emily is open to all romance writers at a fee of $40 per manuscript entered; if you are a League of Romance Writers member, the fee is reduced to $30. If you're interested in joining The League of Romance Writers for the $10 discount (a warm, wonderful, fun writing group with a national membership) we'd love to have you. Come on in!
For a list of our 2023 Emily Final Round Judges so far, and other important contest information please visit The Emily page at https://leagueromwriters.com/theemily/.