RESOURCES - For writers of all genre, and the readers who love them.  Find what you want to know.
2023 MAY Calls for Submission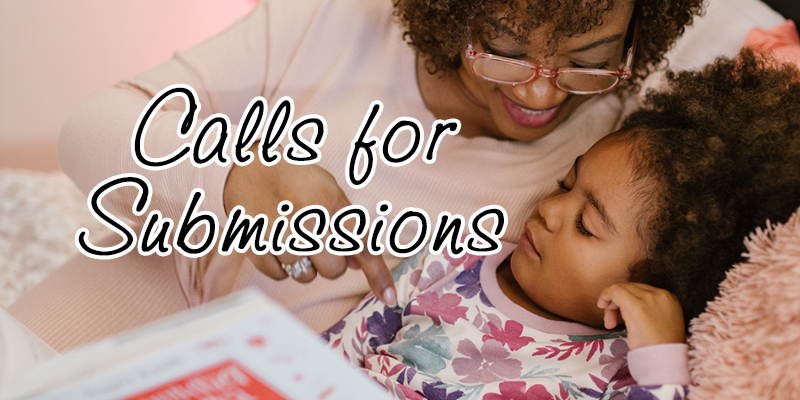 Below are the CALLS FOR SUBMISSIONS FOR MAY 2023.  The listings are Multiple Genre.  If you find a call for submissions you would like added to the list, please EMAIL ME.
★ New Listing   |  ⭐ Added after mailout  |  NO HYPERLINK – not accepting
---
AUSTIN MACAULEY PUBLISHERS
We accept manuscripts across all genres, with or without an agent, from anywhere in the world. Whether you are a new author or have been previously published, Austin Macauley Publishers™ would like to hear from you. The review process can take up to three weeks. We will contact you once a decision has been reached.  Accepting manuscriptions without literary representation.
https://www.austinmacauley.com/us/am-publishers-submissions
---
THE AUTHORS GUILD
Each month we curate a list of contests, fellowships, and other writing opportunities with approaching deadlines. Opportunities will be posted in the month prior to their deadlines, so that you have ample time to submit your work or applications.
https://authorsguild.org/contests/calls-for-submissions-may-2023/
---
AUTHORS PUBLISH
45 Magazines Accepting Creative Nonfiction and Essays
These literary magazines and other outlets publish a variety of nonfiction/essays. A few are looking for themed submissions. Some of them pay writers. Most, but not all, of them are open for submissions now. They're in no particular order.  Found on The Writers Forum Facebook group.  You may want to join the group and the site.
https://authorspublish.com/45-specialized-manuscript-publishers-that-accept-direct-submissions/
95 types of subbmission calls
https://authorspublish.com/95-traditional-poetry-manuscript-presses-seeking-submissions/
---
CALL FOR PAPERS
The Call for Papers website is provided by the Department of English at the University of Pennsylvania as a courtesy to the academic community.  We welcome literature and humanities calls for papers.  SCROLL FOR DEADLINES
https://call-for-papers.sas.upenn.edu/category/all
---
CATAPULT
Here's a full list of submission and freelancing opportunities we've shared in 2023, updated at least twice a month. Bookmark this list to stay up to date on new postings.  Updated regularly.
https://catapult.co/dont-write-alone/stories/2023-submission-and-freelance-writing-opportunities-literary-magazines
---
CHICKEN SOUP FOR THE SOUL
We are looking for stories, and poems that tell a story, from writers of all faiths. This includes writers who do not follow a particular religion. This book is by and for everyone.
https://www.chickensoup.com/story-submissions/possible-book-topics/
---
THE COMMON
Inspired by the mission and role of the town common, an egalitarian gathering place, The Common aims to foster the global exchange of diverse ideas and experiences. As such, we welcome and encourage submissions from writers who are Black, Indigenous, people of color, disabled, LGBTQIA+-identifying, immigrant, international, and/or otherwise from communities underrepresented in U.S. literary magazines and journals.
https://www.thecommononline.org/submit/
---
COMMUNITY OF LITERARY MAGAZINES AND PRESSES (CLMP)
A long lis of calls for submission for all genres.  Working taking a look at.  Has a quick genre sorter .  Scroll down for current and future dates.
https://www.clmp.org/programs-opportunities/calls-for-submissions/
---
★ CURIOSITY NEVER KILLED THE WRITER
98 Calls for submissions in may – paying markets.  This May there are more than eight dozen calls for submissions. All of these are paying markets, and none charge submission fees. As always, every genre, style, and form is wanted, from short stories to poetry to essays.
https://curiosityneverkilledthewriter.com/97-calls-for-submissions-in-may-2023-paying-markets-ee18e65f4be
---
THE DIRECTORY OF LITERARY AGENTS
List of Literary Agents 2022-2023 – Use our free lists of book agents in our literary agencies database for all Book Agents Near Me searches.
https://literaryagencies.com/list-of-literary-agents/
---
DUOSUMA SUBMISSION MANAGER
A large list by month of variouys resources requesting submissions.
https://duotrope.com/duosuma/submit/calendar/
---
EUROPEBOOKS
We evaluate poetry, fiction, non-fiction, children's fiction, biographies, degree theses. There are no thematic limits.
The minimum length of submitted works must be 40 pages (72,000 characters in total); a minimum of 25 poems should be sent for poetry. There is no limit for the maximum length.
https://europe-books.co.uk/
---
FREEDOM WITH WRITING
Check out their Lastest listings page for various types of contests and Calls for Submission.  Newest listing show 35 Free Writing Contests…
https://www.freedomwithwriting.com/freedom/
---
GOLDEN STORYLINE BOOKS
Golden Storyline Books are proud to collaborate with established authors and new and emerging writers. Submissions can be made by agents, publishers or authors directly. We regard ourselves as being a vehicle for creative voices to reach a wide audience.
https://goldenstorylinebooks.com/submissions/
---
GRAY WOLF PRESS
Our editors are looking for high quality literary fiction, nonfiction, and poetry that combine a distinct voice with a distinct vision. Our editors seek out and solicit promising work from authors that they encounter in the pages of magazines, at writing conferences, and in other venues.
Not currently accepting submissions.
https://www.graywolfpress.org/about-us/submissions
---
HARLEQUIN
WRITE FOR HARLEQUIN – You've come to the right place to find out what Harlequin editors are looking for right now. Active calls for submissions are posted on this page and change regularly. If you don't see anything here now, check back for updates.
New sexy contemporary romance line
Our editors are acquiring stories for a new sexy contemporary romance line coming to Harlequin. We're looking for character-driven romances set in today's world, with chemistry that ignites and doesn't stop. The word count is 65- to 70,000 words, but don't worry if your novel is slightly longer or shorter. For strong voices and unique ideas, the editors are happy to help revise the word count up or down.
Harlequin Medical Romance Blitz Coming this May
As we celebrate our heroes and heroines in the medical profession across the world with International Midwives Day and International Nurses Day, Harlequin Medical Romance is looking for new authors! Submit your contemporary Medical Romance submission between May 1, 2023 and May 12, 2023 and receive a response, including editorial feedback, by May 31, 2023.
https://www.writeforharlequin.com/submission-calls/
---
HOW TO CONQUER
How2Conquer is a boutique indie book publisher proudly based in East Atlanta Village (the coolest neighborhood in the Southeast). We connect subject experts with the subject curious through empowering nonfiction books. We launched in 2016 with a goal of making self-help and learning fresh and engaging because readers aren't idiots. Or dummies.  Our authors generally come to us because they are working on a book they think could help people, but publishing can be difficult to navigate. We support them throughout the publishing journey, from developing a manuscript to helping build their platform and marketing efforts.
https://www.how2conquer.com/become-an-author/
---
JOFFE BOOKS
Joffe Books is one of the UK's leading independent publishers of excellent commercial fiction, especially crime and mystery fiction. We are renowned for working closely with authors from across the world to create fantastic books and turning them into bestsellers.  We accept submissions from agents, previously published authors (including self-published authors) with long backlists, first-time writers with only one book under their belt, and anyone in between. We pride ourselves on the passion and dedication we pour into each and every book we publish.  Check the SUBMISSIONS menu.
https://www.joffebooks.com/submissions
---
KENYON REVIEW
A list of editors seeking submissions for various genre, including fiction, poetry. essays and more.  Annual submissions in September.
https://kenyonreview.org/submission/
---
LITERARY LIFE IN NORTHERN NEW ENGLAND
Do you have a finished piece that's looking for a home? Or are you interested in attending a conference, submitting for a literary prize, or applying for a residency or scholarship?
Below you'll find current calls for submission and deadlines (organized by deadline) hosted by people and organizations in New Hampshire and Vermont—with occasional worthy appearances from Western Massachusetts and Maine. Check the bottom of the page for ongoing submission opportunities, or opportunities for which no deadline has been given.
https://literarynorth.org/calls-for-submission
---
LA SCREEN PLAY AWARDS.COM
SUBMISSIONS:  This is the only screenplay competition founded by a team of working Hollywood professionals with more than 1,000 produced credits and a century of collective industry experience.  Our roster of Senior Judges includes multiple Oscar, Emmy, Grammy, and WGA Award Winners.
Feature Screenplay 
https://lascreenplayawards.com/feature-screenplay/
TV Script 
https://lascreenplayawards.com/tv-script/
Short Screenplay 
https://lascreenplayawards.com/short-screenplay/
https://lascreenplayawards.com/
---
LUCKY JEFFERSON
Lucky Jefferson accepts submissions of unpublished poetry and flash fiction or subjects relating to the current theme or collection.
https://luckyjefferson.com/submit/
---
MESSY MAGNIFICAT
We are currently accepting original submissions for an anthology of words and images of Christian motherhood! Being a mom comes in many forms (adoption, fostering, etc) and phases (pregnancy through empty nests) and is interwoven with faith in infinitely varied ways. We pray this anthology reflects the Creator of that diversity and celebrates the common threads that weave the tapestry of motherhood. Accepting Visual Art, Poetry, Non-Fiction, and Fiction,
https://www.messymagnificat.com/
---
NEW PAGES
View the latest calls for submissions for writing, art, book-length and chapbook-length manuscripts, photography, and more from magazines, publishers, writing conferences and events, writing programs, etc.  Informatino added regularly.
https://www.newpages.com/classifieds/calls-for-submissions
---
NWA WRITER'S RESOURCE
Scroll dow to the section on AGENTS & EDITORS TAKING ON PITCHES
https://www.pnwa.org/page/contests
---
OJALART
Theater Arts: Screen Plays, OPEN CALL for Submissions,   OPEN: Journal of Arts and Letters will consider fee-free submissions of screen plays as Feature Film script, Concept Video, or Series Pilot script. O:JA&L will nominate a qualified screen play for the BLUECAT awards in each category.  Submitters should include a cover letter. This cover letter should contain a HEADER for the script, a LOGLINE of up to 30 words, and a SYNOPSIS of the work (without spoilers) of up to 150 words. The cover letter should also supply a third-person professional biography of the submitter in 100 words, more or less, and a link to the submitter's IMDb page, if available.
https://ojalartsjournal.submittable.com/submit/99781/theater-arts-screen-plays-open-call-for-submissions
---
OLYMPIA PUBLISHERS
List of Contests: https://www.pnwa.org/page/contests
Submission Guidelines:  https://olympiapublishers.com/submissions/
Submit Online:  https://olympiapublishers.com/submit-online/
---
PANORAMA JOURNAL
The Journal of Travel, Place, and Nature's DAWN issue. This bright, awakening, and challenging composition comprises a multitude of world views, places, and experiences. We explore new beginnings, transitions, dawnings, and realisations. New landscapes are explored. New places ventured. New experiences, in familiar environs, are retold. New is often seen as positive, yet change is often more complex, and we look at this too.
---
★ PEGASUS PUBLISHERS
We welcome submissions from both new and previously published authors.  Please see our submission guidelines.
https://pegasuspublishers.com/submissions
---
POETS & WRITERS
Poets & Writers Magazine is unable to check all claims made by advertisers. Readers should be aware of publishers who charge, rather than pay, an author for publication; publishers who do not pay for publication, even in copies; publishers who require a purchase before publication; and contests that charge high reading fees. The magazine recommends that you see the publication and submission guidelines before submitting a manuscript.
https://www.pw.org/classifieds

---
PUBLISHED TO DEATH
Calls for Submission: Scifi, Fantasy, YA, Memoir, Literary Fiction, Nonfiction and more
"This June there are more than four dozen calls for submissions. All of these are paying markets, and none charge submission fees. As always, every genre, style, and form is wanted, from short stories to poetry to essays.
Happy submitting."  https://publishedtodeath.blogspot.com/p/calls-for-submissions.html
---
PUBLISHING… AND OTHER FORMS OF INSANITY
This January there are more than three dozen writing contests calling for every genre and form, from poetry, to creative nonfiction, to completed novels. Prizes range from $100,000 to publication. None charge entry fees.
Looking for Authors: https://publishedtodeath.blogspot.com/p/publishers-looking-for-authors.html
Calls for Submissions: https://publishedtodeath.blogspot.com/p/calls-for-submissions.html
---
READICT PUBLISHING
Attention, Young Adult authors.  Readict publishing is looking for new YA novel content to license for our popular Readict app. These can be books that deal primarily with "real life" scenarios (e.g. John Green), or that cross into other genres as well (e.g., Leigh Bardugo).   REQUIREMENTS: Submit either a completed manuscript (40k words+) OR the first five chapters along with an overall synopsis of the book.  Depending on the number of submissions, response time can be 1-2 weeks.
There are two ways to submit:  Email acquisitions@vitaltekinc.com
https://www.readictnovel.com/#/getpublished
https://www.facebook.com/ReadictNovels
We're looking for more stories in the genres of *Werewolf/Shapeshifter* and *Billionaire Romance*. If you have something that fits into one (or both) of these categories, we'd love to hear from you — you can be a new writer or someone who's completed several novels.
There are two ways to submit:
1. Email: acquisitions@vitaltekinc.com
2. Go to readictnovel.com & click the "Get Published" link at the top of the page.
REQUIREMENTS: Submit either the first five chapters (along with a synopsis of the book) OR a completed novel (over 40,000 words).
Please be sure to proofread your work before submitting. Depending on number of submissions, response time may be 1-2 weeks. We look forward to discovering some great new stories.
https://www.readictnovel.com/#/getpublished
https://www.facebook.com/ReadictNovels
---
SCIENCE EDITOR
Check this space regularly for periodic Calls for Submissions from the editors of Science Editor. Suggestions for submissions and new topics or areas of interest are always welcome at scienceeditor@councilscienceeditors.org   For a description of article types of interest, please see our Information for Authors page.
https://www.csescienceeditor.org/for-authors/call-for-submissions/
---
SOLSTICE MAGAZINE
Solstice Literary Magazine is a compilation of stories, ideas, and experiences of community members from all over. The magazine is a space that allows for people to write freely and purposefully, nurturing meaningful interaction and conversation among topics of diversity and social justice.  We value diverse voices and perspectives that examine the full spectrum of human experiences, amplify marginalized perspectives, and explore what it means to have a more compassionate and equitable society as we move into our future.  Solstice: a Magazine of Diverse Voices, is currently open for general submissions in all categories. Our guidelines
https://solsticelitmag.org/submit/
---
STONE SOUP
How to Submit Creative Writing and Art to Stone Soup.  Stone Soup welcomes submissions from around the world by writers and artists ages 13 and younger. All submissions must come to us via Submittable. We do not accept submissions by email or by post.https://stonesoup.com/how-to-submit-writing-and-art-to-stone-soup/
---
THE SUN MAGAZINE
We publish personal essays, short stories, poems, and black-and-white photography in print and online in our monthly magazine. We're looking for narrative writing and evocative photography from all over the world. Send us work that maps the human landscape, where the light catches on the faintest joy, where darkness sometimes threatens to overwhelm, and where ✗ never marks the spot because the truth is never so simple.
https://www.thesunmagazine.org/submit
---
TIN HOUSE
Three times per year, Tin House offers a two-day submission period for writers to submit their work. Eligible writers must not currently have an agent, and must not have previously published a book (chapbooks okay). Per our schedule below, we accept works of fiction, literary nonfiction, and poetry, both originally in English and in translation (please only submit translation projects which the translator has already been granted formal permission to translate), and ask that you do not send us a project unless you have a completed draft.  In particular, we are looking to engage with work by writers from historically underrepresented communities, including—but not limited to—those who are Black, Indigenous, POC, disabled, neurodivergent, trans and LGBTQIA+, debuting after 40, and without an MFA.
First weekend in May (5/6–5/7, 2023): Poetry collections + Short Story collections, both of which engage with Food and/or Place
First weekend in September (9/2–9/3, 2023): Nonfiction Nature Writing (including Memoirs and Essay collections)
First weekend in January (1/6–1/7, 2024): Debut novels
https://tinhouse.com/book-submissions/
---
TRISH HOPKINSON – A SELFISH POET
To celebrate Dolly Parton's 76th birthday, Madville Press is publishing a Dolly Parton print anthology of poetry. "Dazzle us with your Dolly expertise. Pay tribute to her music, movies, TV appearances, philanthropy, Dollywood, Dollyisms, interviews, fashion influence, religious connection, family history. We want to see how you envision
https://trishhopkinson.com/category/call-for-submissions/
---
TUPELO PRESS
It is important that you read the complete guidelines for each contest or reading period before submitting your work. Writers submitting work for consideration may be published authors or writers without previous book publications. Submissions are accepted from anyone writing in the English language, whether living in the United States or abroad.
https://www.tupelopress.org/contests/
---
WAXING AND WANING
The editors of Waxing & Waning want what's on the fringe. Whatever is deep and true. The moon represents this idea: what is dark, what is brooding, what is wild, what is crescent and changing. We want to feed the beast in you, the one buried beneath layers of manners and anxiety and internet induced abyss, repetition, and relative sameness. Work submitted to Waxing & Waning should be honest and well-executed. It should scream coherently; it should bring experiences and knowledge out of us that we have not seen before. It should rip out our black hearts and put them in front of our eyes. Bring us the work everyone else is afraid of. Bring us the work you're afraid of. Bring us the work that gets at the trueness frightening you out of the routine.
https://www.waxingandwaning.org/
---
WORLD PEACE
Submission periods for WORDPEACE, a semi-annual online journal of literary response to world events are February 10 – April 10 (this year) and October 1 – December 1. Poetry, short fiction, non-fiction essays and visual art are welcome. The journal is published twice yearly at wordpeace.co, usually in July and February.   cURRENT DEADLING APRIL 30, 2023
https://wordpeace.submittable.com/submit
---
WRITE OR DIE MAGAZINE
Find a place to publish your work.
https://writeordiemag.com/submission-list
---
THE WRITER
As you already know, The Writer encourages all of our readers to practice their craft and put their stories in front of the eyes of as many people as possible. Writing contests have always been a vital part of the writing world, giving writers the chance to have their work reviewed by editors and possibly published. Literary journals, universities and even The Writer regularly host writing competitions, helping authors gain exposure and hone their craft. Choose your inspiration, submit before the deadline, and, as always, keep writing.
Guide to Literary Agents
https://www.writermag.com/market-directory/agent/
---
WRITER'S RELIEF
Looking for the best opportunities for writers? Our Featured Listings offer the top writing contests, updated calls for submissions, plus great conferences and residencies. We've searched the Internet to bring you noteworthy calls for submissions and writing contest info, plus checked in on the hottest conferences and residencies. Writer's Relief has done all the research so you don't have to.
https://writersrelief.com/featured-listings-contests-journals-calls-for-submissions/
---
WRITERS SPACE
Writers Space Africa (WSA) Magazine is an international literary magazine, which features a rich diversity of writings from African writers to a global audience.  Calling African Writers
https://www.writersspace.net/submissions/