FICTION - For writers of all genre, and the readers who love them.  Find what you want to know.
24 Jobs for Fantasy Characters
By: Christopher Luke Dean
Writer's Wrte
Writer's Write
If you haven't subscribed to Writer's Write
https://www.writerswrite.co.za/
I strongly recommend you do. they send out daily emails with tons of great tips for writers
Are you writing speculative fiction, particularly the fantasy genre? In this post, we look at 24 jobs for fantasy characters.
Fantasy Worlds
If magic were real, things would be different, but also they would be the same. People would still have jobs.
Men would still hate making an appointment with the cleric to get that thing looked at; people would still need their golems serviced every six months; kids would still need to go to the academy to learn their spells.
Life would have all the normal rhythms of the real world, but the substance would be different. For example, perhaps everyone would gather around the crystal ball to watch their favourite plays at night. Maybe the stage director uses CGI (celestially generated incantation) effects to spice up the performance.
But, there would still be industries and companies. They may be call guilds and associations, but people would continue to be people regardless of the setting.
I've created an infographic with a fun list of jobs that can only exist in fantasy worlds.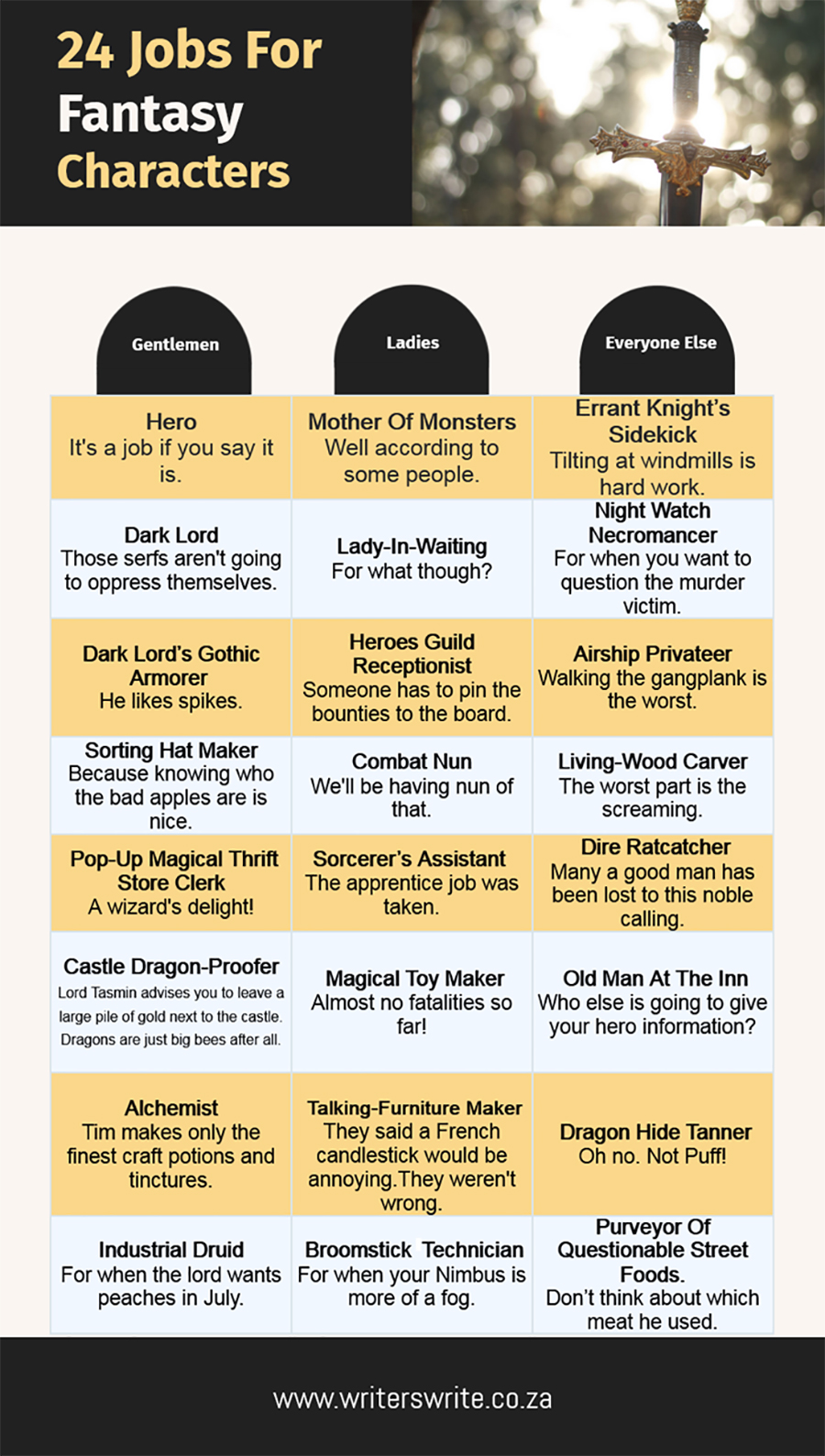 The Last Word
I hope you had fun with this list of jobs for fantasy characters and that it gave you some ideas.
Happy Labor Day from Writers Write.
If you want to write fantasy or if you love reading fantasy, you will also love these posts: